Primario Nesti is an Italian story made of passion and courage: over 70 years of hatmaking tradition, handed down from father to son for four generations.
It all began in 1947. The war ended, but my great-grandfather Primario lost his job as a metalworker. He tried everything to guarantee a dignified future for his son, my grandfather Roberto, but he only took doors in the face.
During yet another day of research, walking along Via de Calzaiuoli, he was struck by a shop window... the writing posted outside reads "artisan wanted".
Head doctor, who grew up in a family of tailors and arrived at the factory with no hope of getting out, doesn't think twice.
He abandons his research as a metalworker and chooses to reinvent himself, starting from scratch: he will become a hatter!
Following in the footsteps of tradition, alongside the artisans of the famous "straw hat" of Florence, Primario and Roberto made their debut by producing around forty hats a day.
Over time they specialized in new manufacturing techniques, until they founded their own hat shop in 1976 in the historic headquarters in Via Lavagnini in Campi Bisenzio (FI), where they produced one hundred thousand hats a year!
Grandfather Roberto carries on Primario's dream and in turn passes it on to my father, Umberto, who wants to bring the Antica Cappelleria to a new level.
In the name of constant renewal , in 2018 Umberto moved the hat shop to the large and modernized spaces of Via Alfieri.
Once again a courageous choice: in the world of low-cost products that arrive from the other side of the world, my family decides to invest in tradition, continuing to sew every single hat by hand .
The arrival of pandemic brings the Italian manufacturing sector to its knees.
After the first months of stoppage, from the union of all our strengths Hatproof was born, a brand created by Simone (that's me!) now in its fourth generation of hatters.
So, alongside hats, we start producing masks : design studied down to the smallest detail and very high filtering standards, seasoned with comfort and elegance - our trademarks.
Hatproof was a light of hope in a sea of ​​uncertainties, but now we feel the urgency of returning to the historical values ​​of the hat company founded in '76 by my great-grandfather Primario.
It is to him that we owe everything, so our handmade hats bear his name again: the name of Made in Italy craftsmanship that combines fine materials and timeless lines.
Primario Nesti is an Italian story, the story of my family and your hat that lasts a lifetime.
Find out how we work
Primario Nesti's philosophy is a response to the frenetic times we live in and to the great industry of mass production...
Our philosophy
Discover the raw materials
The secret to a perfect hat? Carefully selected precious materials, handcrafted by our Tuscan artisans...
Our materials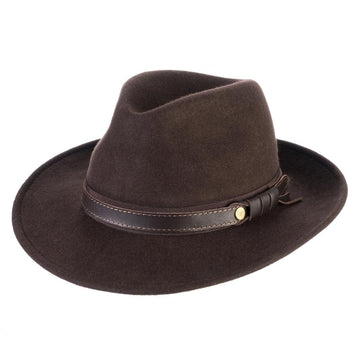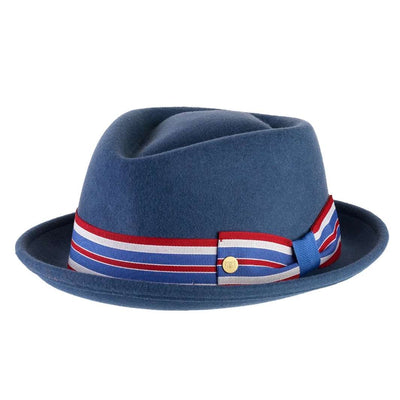 explore the collection
Autumn winter
Tailored attention to detail and passion for Made in Italy.
Men's Hats
Women's Hats